Plants get sick too. Insects are everywhere, diseases are contagious, and the environment is very favorable for disease development.
With these conditions, it is important that we properly identify what causing the plants to get sick. Proper identification is the key to proper management.



Did you know?
The rice portfolio of BASF provides solution for major insect pests and diseases.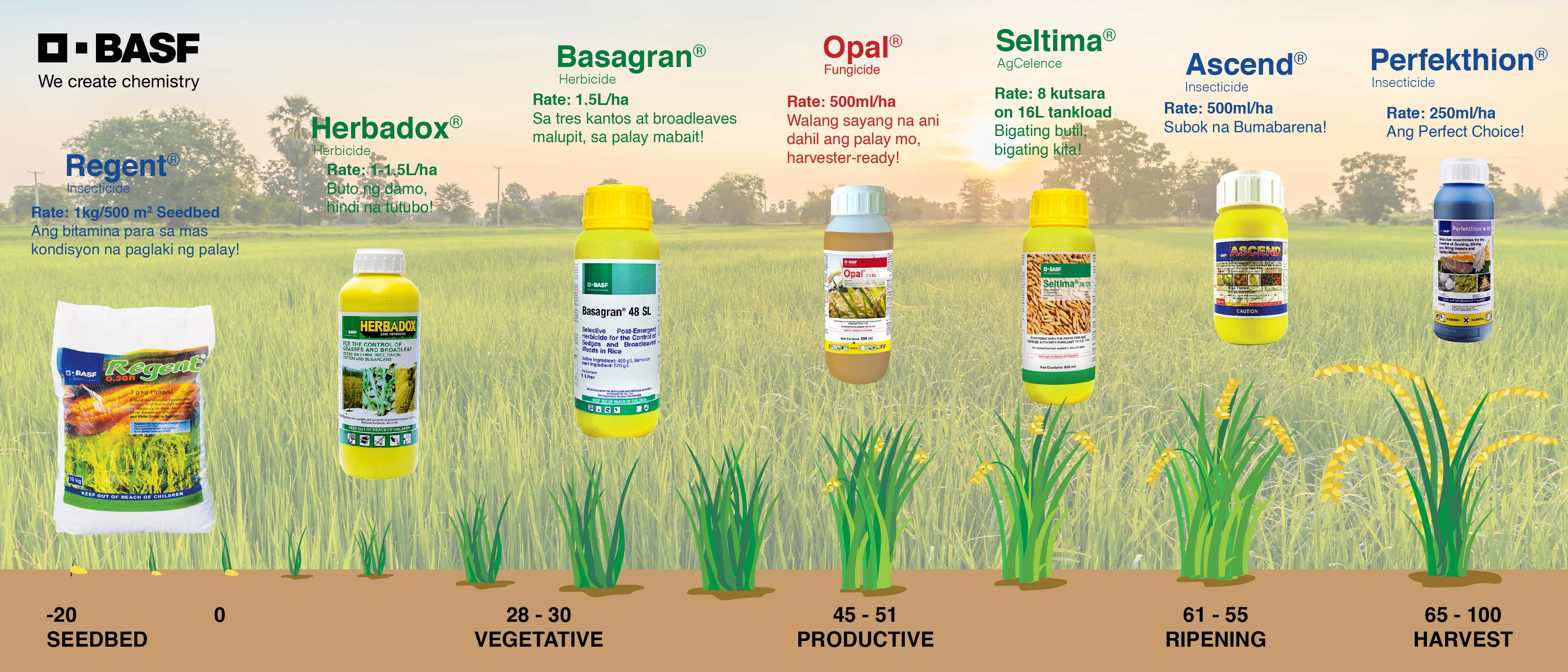 Insect Control
•    Control insects during seedling preparation with Regent®.
•    Double your power on insect control at 10-14 DAT with the combination of Ascend® and Fastac®.
Weed Control
•    Use Herbadox at <5DAP  for pre-emergent weed control on transplanted and dry-sown direct-seeded rice, and Basagran® at 14-45 DAT for control of sedges and broadleaf weeds.
•    For rice bug control at ripening stage, Perfekthion® is your perfect choice.
Disease Control and AgCelence
•    Experience higher yield with Opal® and Seltima®.
•    Choose the expert rice-blast control, and enjoy smoother, fuller grains with Seltima®.
•    For sheath-blight control and more productive tillers, choose Opal®. 
Important:
Wear proper Personal Protective Equipment (PPE) when preparing and spraying crop protection products in your field.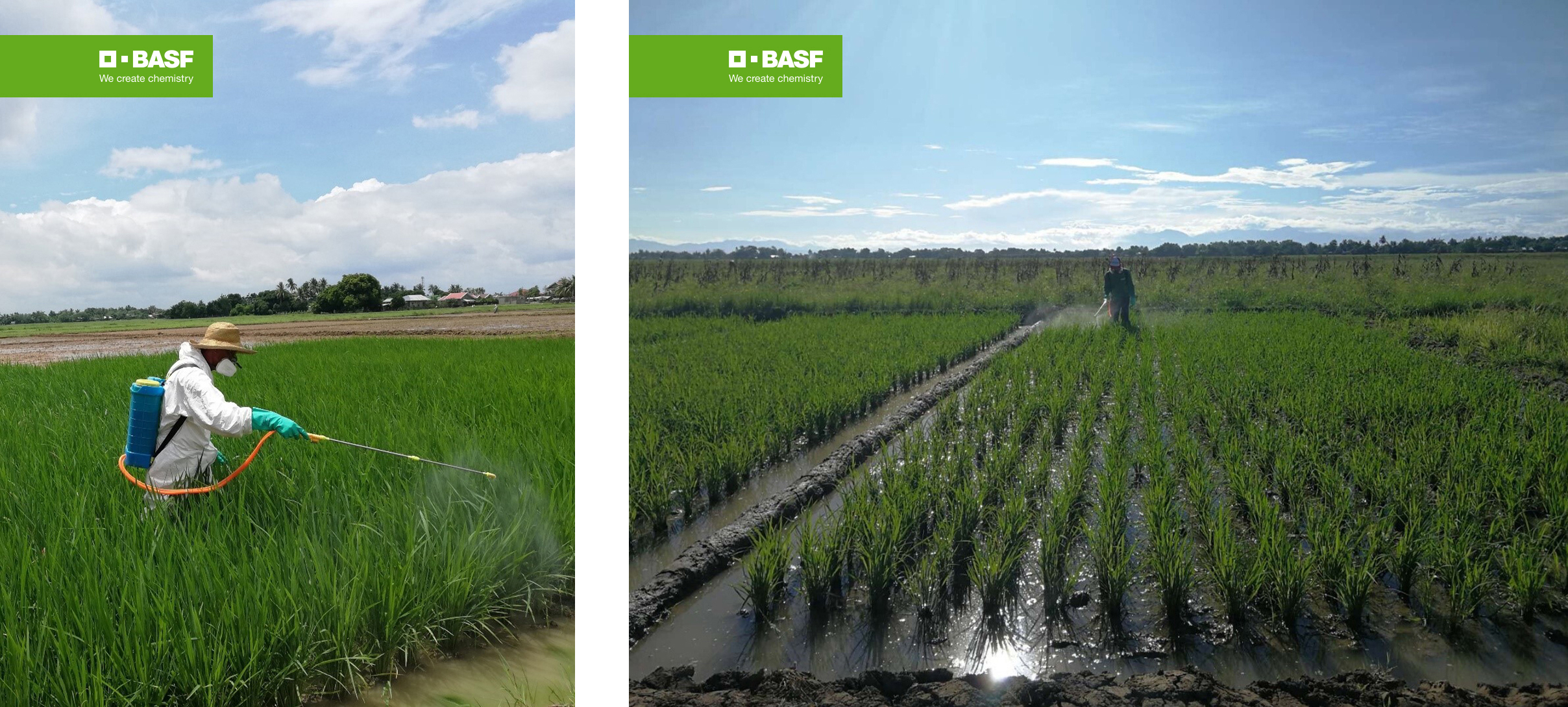 BASF offers the Professional Farmers Kit containing basic personal protection equipment such as goggles, N95 mask, and gloves.