Healthier plants with an easy mix formulation
There's no other fungicide quite like Polyram® DF, formulated as hollow granules with 14% zinc content. The granules dissolve quickly and are easy to mix. The zinc-based formulation makes it much softer on the crop and provides an added nutrient benefit. The result? Healthier and higher-quality produce.
Polyram 1-2-3 Benefits
1. 2-in-1 fungicide: Contact action + Zinc

2. Healthier, more robust growth = Higher yield

3. Easy mix and sprayer-friendly formulation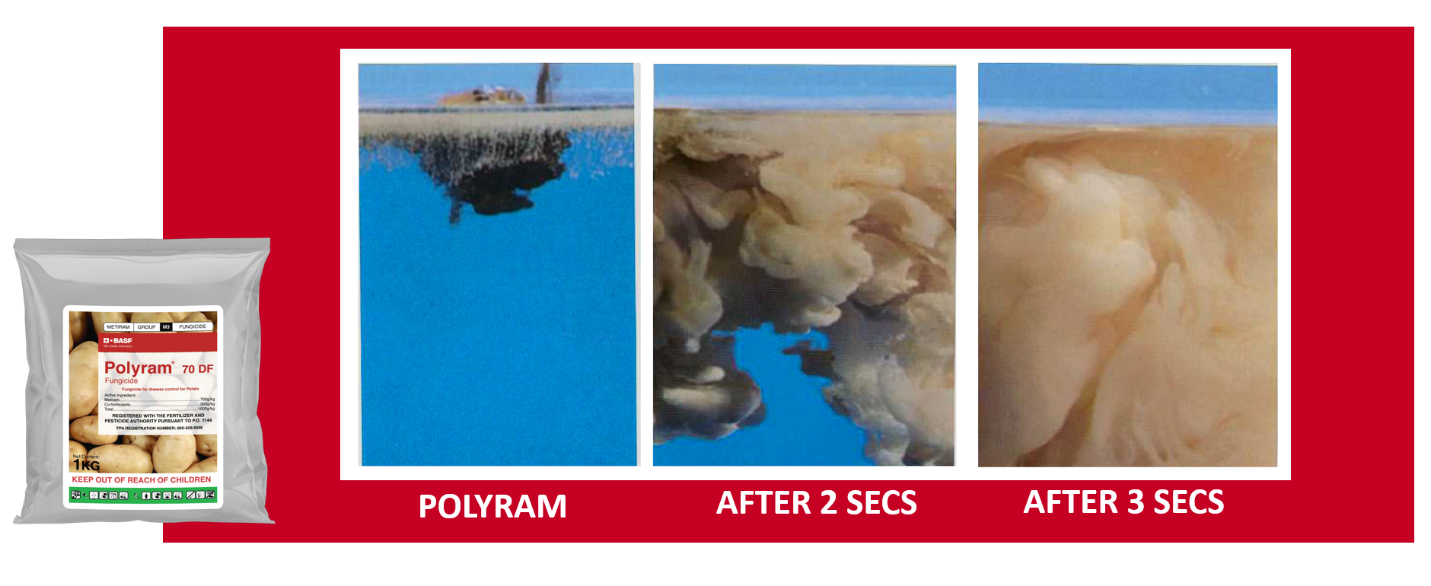 How Polyram® works
Polyram® DF is a contact fungicide that forms a protective barrier on the plant's surface, preventing disease-causing fungal infection.
Its active ingredient, metiram, kills the fungus after it has germinated from the spore and before it penetrates the plant. Within the fungal cell, amino acid production is interrupted, and the fungus cell stops growing.
Apply as preventive solution.
Use 1.5kg Polyram®/ ha or about 6 tbsp (60g) for every 16L tankload.
Spray interval: 5-7 days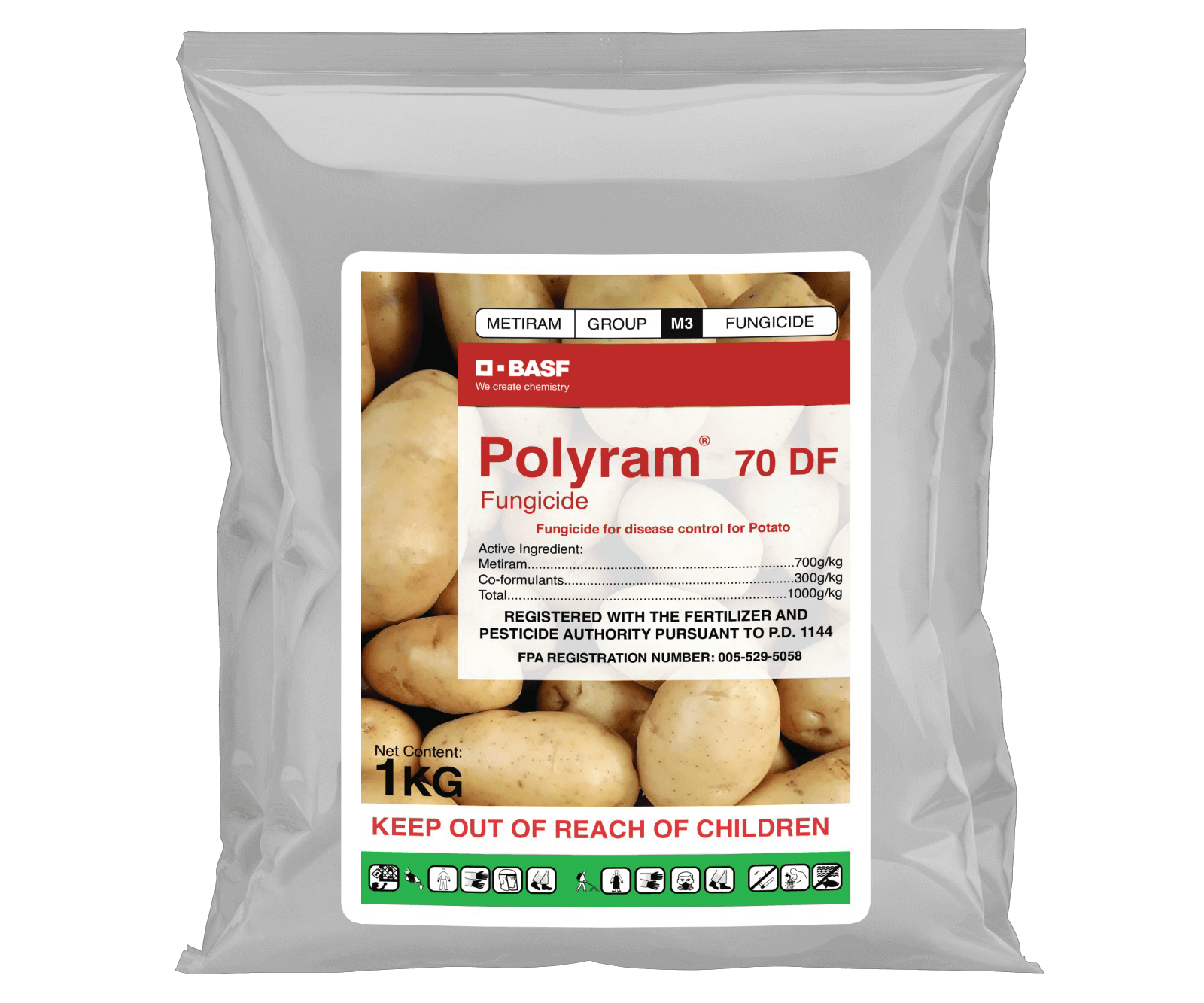 How to use Polyram®
Potato

Target crop, disease and application rate

Diseases
Rate of Application
Application Interval
kg/ha
Tbsp./16L
Early blight
1.5
6 tbsp (60g)
5-7 days
Late blight

1 tbsp = 10ml

*Based on 160L/ha spray volume